Sarakiniko Beach, on the Greek island of Milos, is probably the most unique beach in Greece. And it's certainly one of the best beaches you'll find in Greece!
The landscape at Sarakiniko is like nothing I've ever seen before. It's like you've been transported to the moon, though there is no visible blue water on the moon and the landscape is grey instead of the white you find at Sarakiniko. Okay, it's not exactly like the moon but I think you get the point!
Milos Island is home to several beautiful beaches that will make your visit to the island a great one, but here, my focus is on Sarakiniko Beach.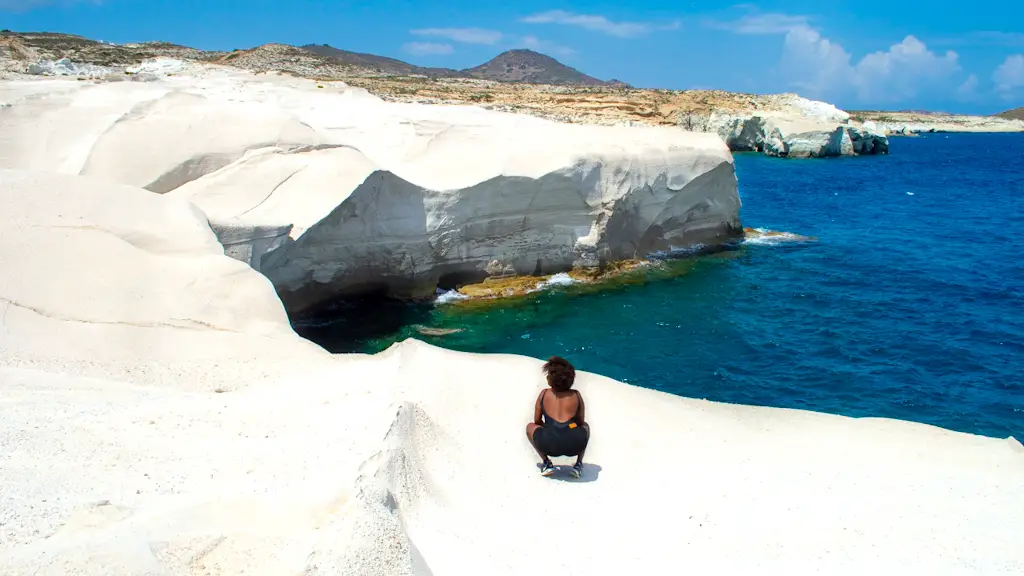 Arriving in Adamantas by Ferry
Before arriving on Milos, I made one plan: visit Sarakiniko. Everything else I saw and did on the island were bonuses.
I spent less than 24 hours on Milos Island. With Ferries in Greece, I arrived from Heraklion, Crete on an overnight ferry and departed at night for the island of Folegandros.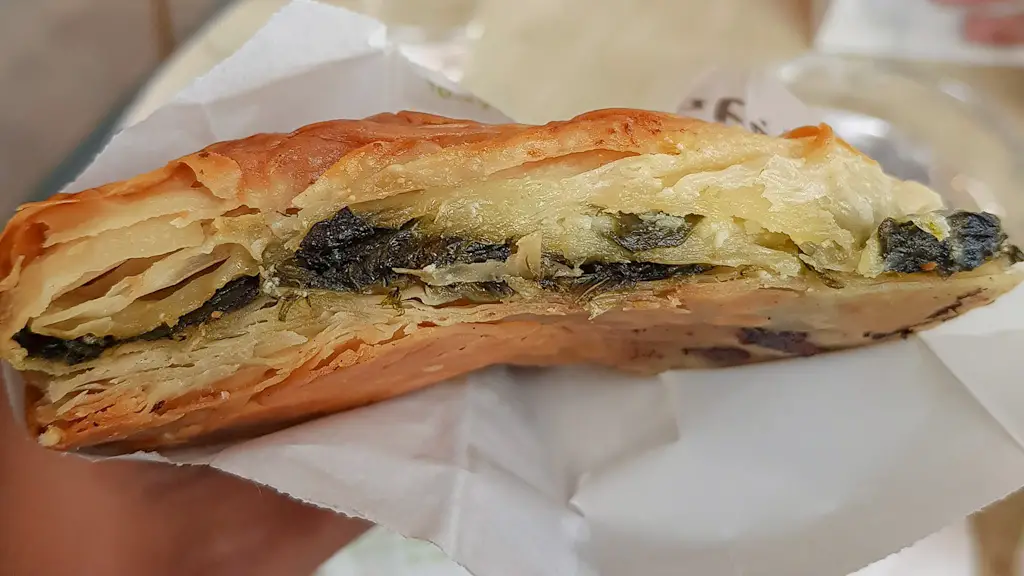 I arrived at the Milos Ferry Terminal around 5:00am (so early, I know!) and decided to have coffee and a pastry. Specifically, I had spanakopita, which translates to "spinach pie". Spanakopita is a savory pastry made of spinach and feta cheese. Like gyros, spanakopita is one of my favorite Greek dishes.
After eating breakfast and purchasing water & snacks from the local market, I started the walk out of the village and towards the dramatic landscape on the northern coast of Milos.
Getting to Sarakiniko Beach from Adamantas
Sarakiniko Beach is 3.5 kilometers or a 45-minute walk from the village of Adamantas, where the main ferry terminal is located.
It's doable to get around Milos with public transportation as buses run between the villages on the island. I decided to spend the day on foot and walk to Sarakiniko Beach despite the bus station being just 100 meters from the ferry terminal.
As I walked out of the village, I noticed a change in the landscape. I was no longer surrounded by houses and shops, but by fields, farms, and roads – some of which are dirt.
It was a steady climb as I made my way to Sarakiniko, naturally as it's a cliff-side beach.
Weather on Milos Island
With its wide open spaces offering you no escape from the sun, you'll need to have sun protection. If you're visiting from late Spring to early Fall, you'll also need to dress for the weather as it can get extremely hot.
I went in May and the weather was just perfect. The sun was constantly shining but it never got real hot. I actually found that the sea was inviting because the sea temperature wasn't so far off compared to the temperature in the air.
To protect myself from the sun, I packed some sunscreen and used it before, during, and after my trip to Sarakiniko.
Why Sarakiniko Beach is one of the most beautiful beaches in Greece
The white volcanic rock that make up the dramatic landscape of Sarakiniko greeted me as I approached the northern coast.
I mean, look at this dramatic coastline! The white cliffs against the backdrop of a deep blue sea…
I was met with a colorful and inviting watering hole when I continued straight towards the sea.
I couldn't believe my eyes!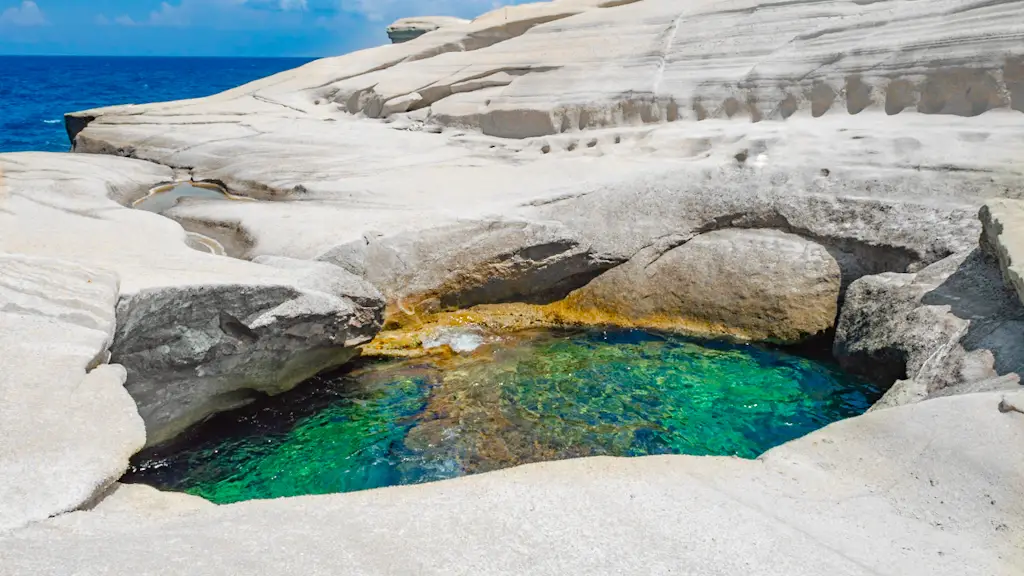 With my swim gear in tow, it was time to walk into the inlet and find a spot near the emerald colored sea to lay my things – and myself!
Throughout the beach, the rocks are various shades of white and off-white. As you could imagine, the off-white rocks are the ones which encounter constant activity like our shoes and beach gear. The walls and higher-to-reach cliffs look more naturally white, especially under the sunlight.
Walking to Sarakiniko Beach was exactly what I needed to travel slow. Had I taken the bus or rented an ATV, I might've missed seeing parts of the island only accessible by foot. Plus, it gave me an opportunity to be more active. 😉
Of course, if you're short on time or want to visit other parts of the island in the day, then certainly rent a car or take the bus.
I'm already feeling inspired about a trip to Greece. Are you?!
Bisous.
Disclosure: This post contains affiliate link(s). An affiliate link means I may receive a commission or referral fees if you click through and make a purchase through my link, at no additional cost to you.