Are you planning a visit to the South of France and want to see what quintessential Provence looks like? If so, Arles could be your ideal destination! Arles, Les Baux-de-Provence, Saint Rémy de Provence, and Camargue are great areas to visit if you only have a few short days to spend in Provence. Keep reading to discover what you can do in and around Arles.
Why visit Arles?
I believe a few things about Arles make it interesting. First, it was the Provençal capital for the Roman Empire. For this reason, you can visit a couple of amphitheaters in the area as well as other Roman structures.
Second, Arles and the surrounding area left a huge mark on Vincent Van Gogh and thus, was the inspiration for hundreds of his works. Arles was where Vincent cut off his left ear, reflected in his Self-Portrait with Bandaged Ear. Following this and his bout with depression, Vincent checked himself into an asylum in Saint Rémy de Provence.
How long you need in Arles
To really get the most out of your visit to Arles and the region, I recommend staying at least 3 days. I understand though if you don't have that kind of time. Pick and choose what you would want to visit in and around Arles from my recommendations below to fit whatever time frame you have.
Things to do in Arles
To make the most out of your visit to Arles, stop by the tourism office and buy a pass that allows you to visit Arles' museums and monuments at a discount.
I recommend spending at least one day exploring the city of Arles. Below are a few places I recommend you visit.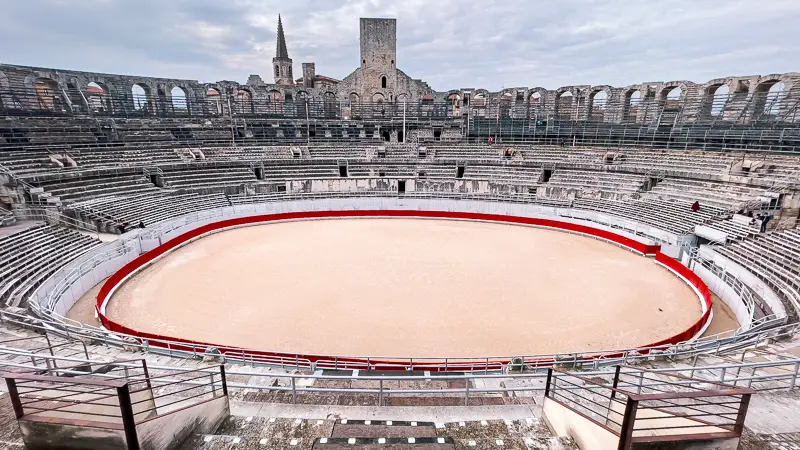 Arles Amphitheater
There's the famed Arles Amphitheater. This arena is the star of the city with its towering white-stone walls, its perfectly round architecture and archways. You can visit the arena, which is still in use today, and walk its halls. My favorite part was being able to go to the highest level of the amphitheater and take in the scenic views of the city.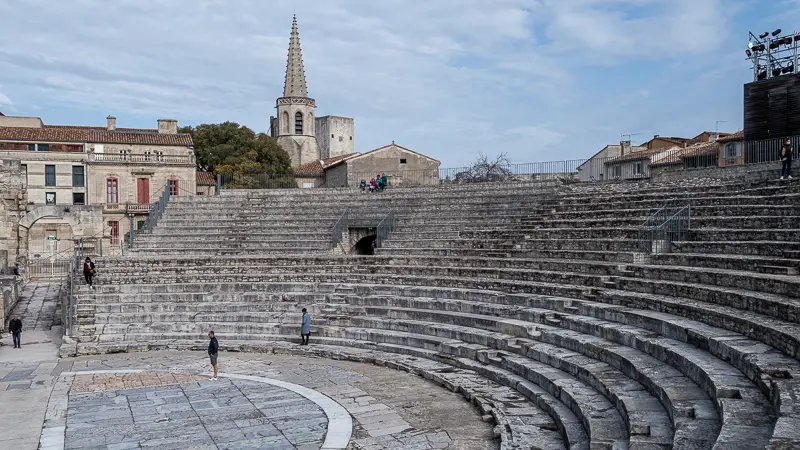 Roman Theater
Right next to the Arles Arena is the Roman Theater. While it's not as grandiose as the arena, it's worthwhile to visit, especially if you've bought the Arles Monuments Pass.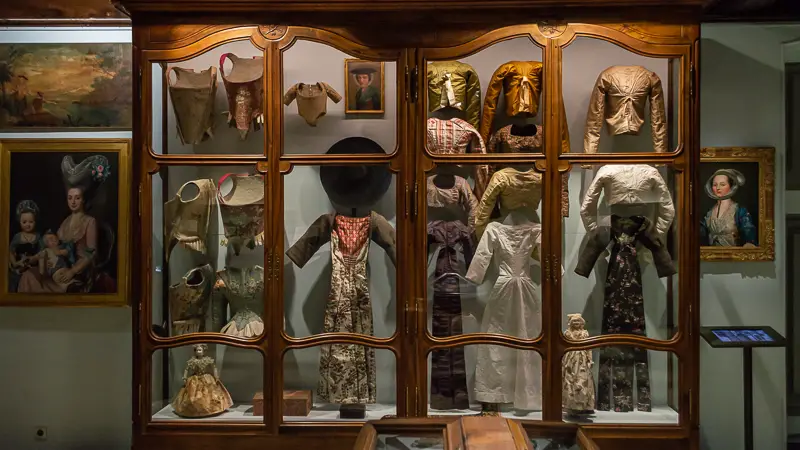 Arles & Provence Antiques Museum
The Arles & Provence Antiques Museum was a pleasant surprise for me. The museum's collection houses many artifacts and cultural pieces from Provence including reenactments of way of life, fashion pieces and style evolution, tools and equipment, and so much more! You really get a deeper look into how life was like in Provence throughout time.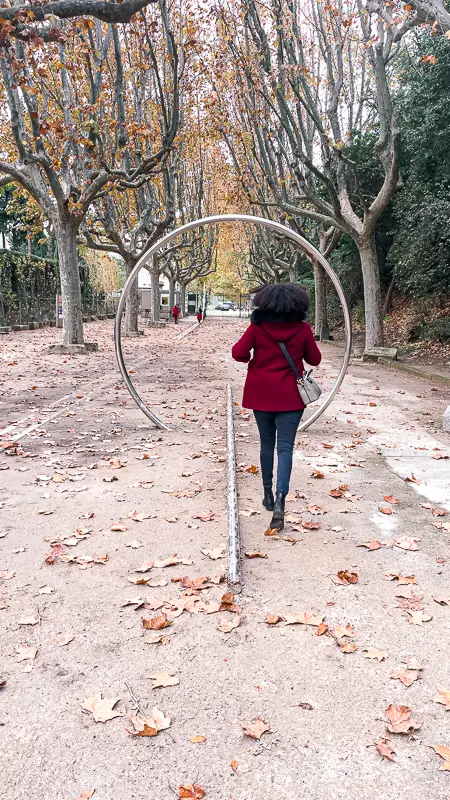 Alyscamps
Alyscamps is a good place to visit if the weather is nice. It was a Roman necropolis which is still evident today with stone coffins lining the walkway in the park. The coffins are, of course, empty now. Alyscamps was also a source of inspiration for Van Gogh; he painted this beautiful place a few times and most notably, with the Autumn colors of orange and yellow. If you walk all the way through Alyscamps, you'll soon reach a church you can go into and explore.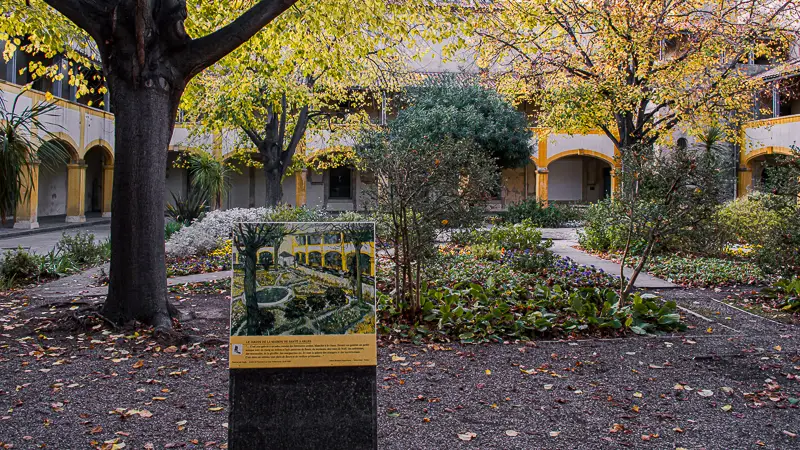 Vincent Van Gogh Walking Tour
If you enjoy art or are curious about Vincent Van Gogh's life in Provence, visit the Vincent Van Gogh Foundation and do the Van Gogh Walking Tour where you can visit places he painted. The tourism office is a good source for the walking tour details.
International Festival of Photography
If you love photography, Arles is the city for you! Arles is home to the International Festival of Photography, the Les Rencontres d'Arles. It runs all summer long from early July to end of September. The festival consists of many exhibitions spread throughout Arles, photography workshops and portfolio reviews, and more.
If you cannot make it to Arles during the festival, no worries. The city holds photography exhibitions throughout the year in museums and cultural spaces.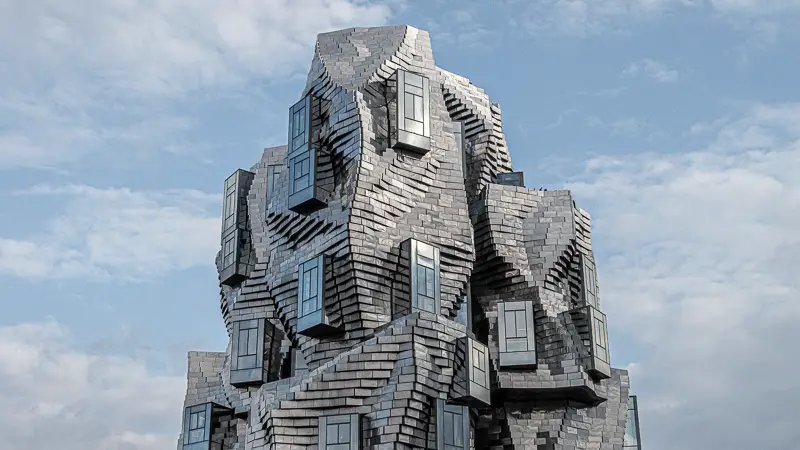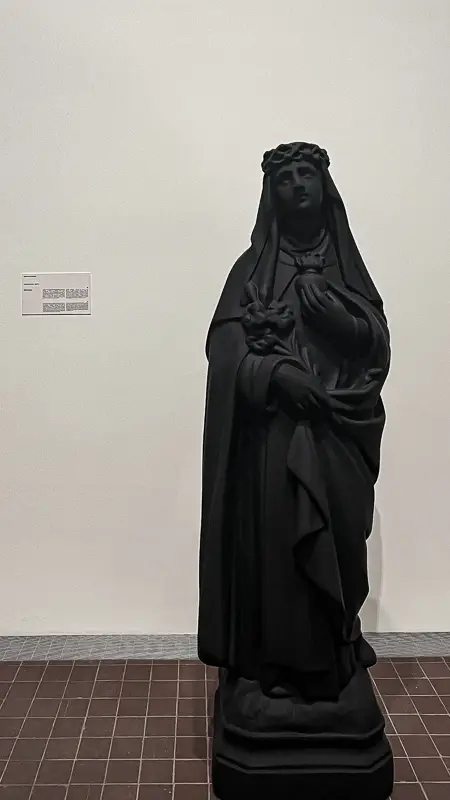 LUMA Arles
The LUMA Arles is a creative space where you can visit various exhibitions by artists across different domains: photography, paintings, sculpture, and so much more. Compared to other buildings in Arles, LUMA Arles is a skyscraper. There are beautiful staircases to access each floor, but there are also elevators for accessibility. Be sure to visit the floors towards the top of the building as LUMA Arles also offers panoramic viewing platforms.
A visit to LUMA Arles is free. You'll have to book your entry ticket on their website in advance.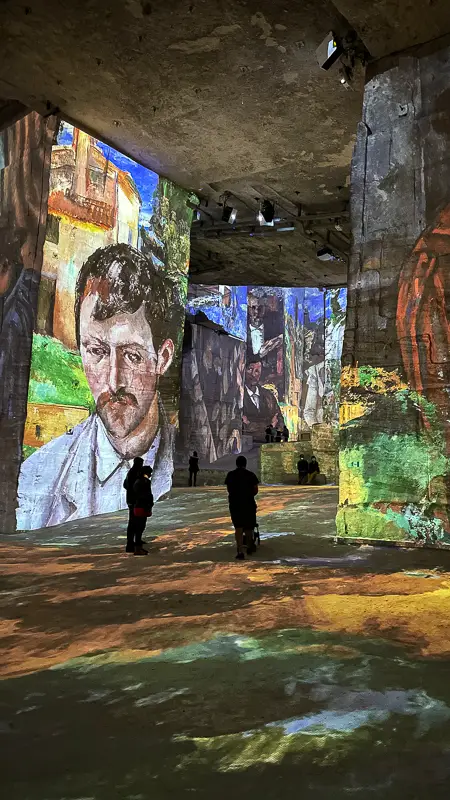 Places to visit near Arles
Things to do in Les Baux-de-Provence
You'll need a few hours to give yourself time to explore the fortified, medieval, and mountaintop village of Les Baux-de-Provence.
Les Baux-de-Provence is known for its quarries of white limestone, which were extracted to build the village and the château.
Take time to walk through the village which offers crazy views of the surrounding mountains. Les Baux-de-Provence is not a big village by any means, so it won't take much time. Afterwards, visit the castle where you'll be treated to exquisite views of the surrounding plains. You'll be able to access the castle ground ruins and go at your own pace.
If you enjoy art and light shows, be sure to visit the Carrières de Lumières. This mesmerizing art show is held in Les Baux-de-Provence's former quarry. Exhibits change often, but you can visit the website to see what's playing.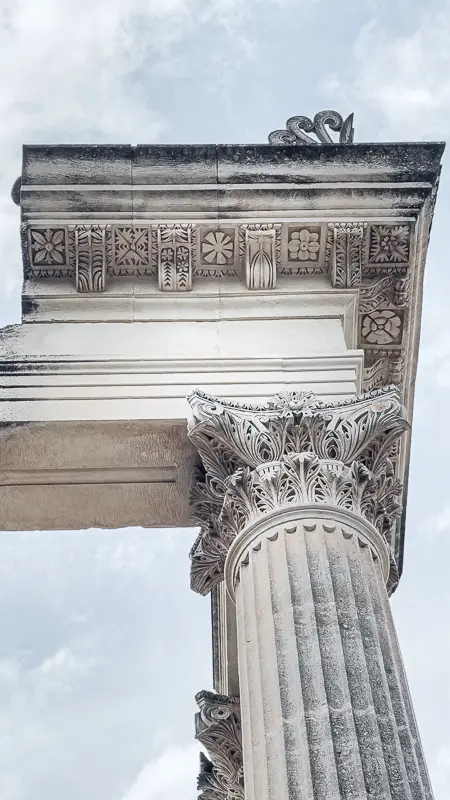 Things to do in Saint Rémy de Provence
Saint Rémy de Provence is another gem of a town where Vincent Van Gogh spent time. This is where he stayed when he checked himself into an asylum and, like Arles, where he spent so much of his time drawing.
I personally enjoyed my time in Saint Rémy; it's a walkable town that really gives you Provençal vibes. Many passageways through the city center are pedestrian friendly. Your visit can be done in just a day, or even in half a day if you've got the energy.
Some activities I believe are worth doing in Saint Rémy de Provence are:
Saint-Paul de Mausole Monastery – the former psychiatric asylum where Van Gogh checked himself into
The ancient, excavated city of Glanum
Hiking through the Alpilles Massif to reach Le Rocher des Deux Trous, or Rock of Two Holes
My recommendations of places to eat in Saint Rémy de Provence
Saint Rémy has enough to keep you busy for the day but I would be remiss if I didn't share some of my restaurant recommendations. Honestly, Saint Rémy de Provence's food scene blew me away. Almost all of the restaurants I ate at during my stay surpassed my expectations.
Fun fact: Did you know that aïoli (garlic & oil) originates from the Mediterranean, which includes Provence? If you love garlic, you'll be happy to know that you can find aïoli in pretty much all the restaurants in Saint Rémy!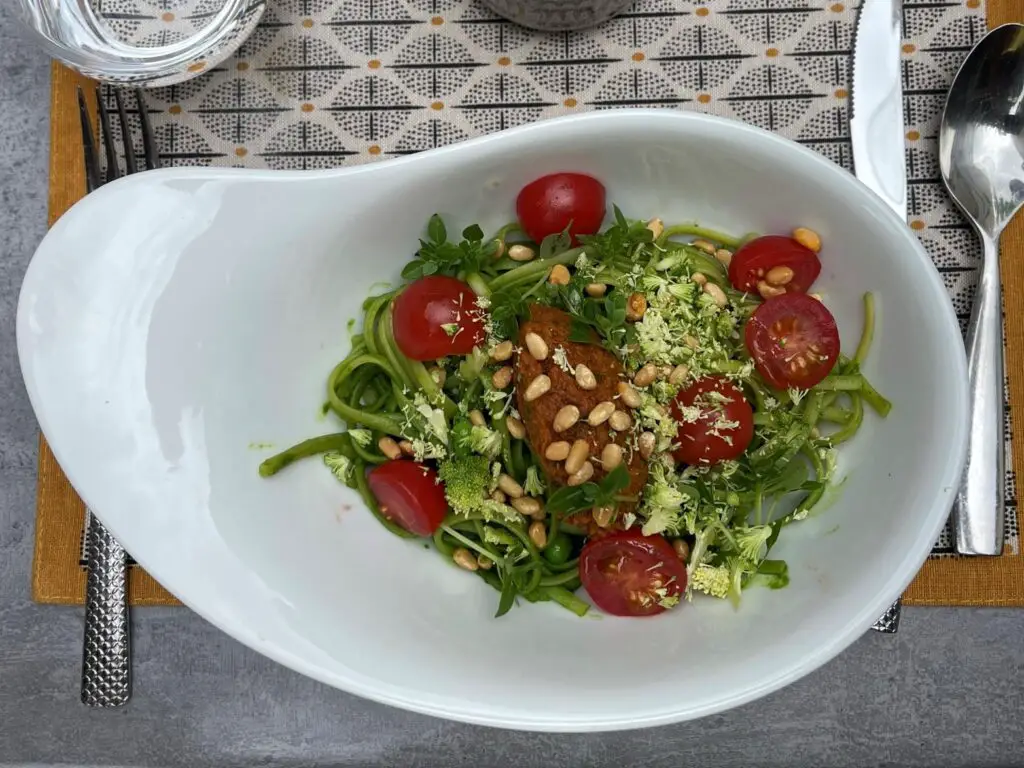 Maison Marshall
Hands down the best restaurant in Saint Rémy de Provence, in my opinion! The food was just delicious and the staff were kind and accommodating. The dishes were very flavorful; they blended flavors together that you normally wouldn't. You can tell they use quality, fresh ingredients.
You will definitely need to book in advance for a table at Maison Marshall.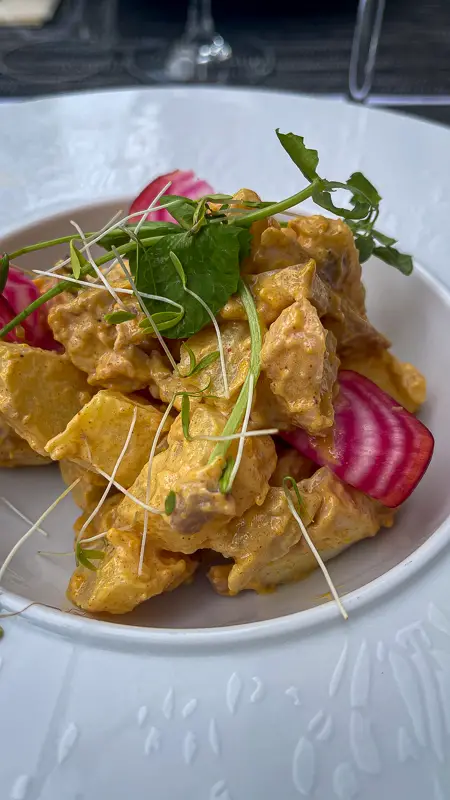 Le Marilyn
Delicious 3-course meal at good value! I ordered the scallops with risotto for the main dish and was blown away at how good it was. The desserts also really stood out for their originality and tastiness.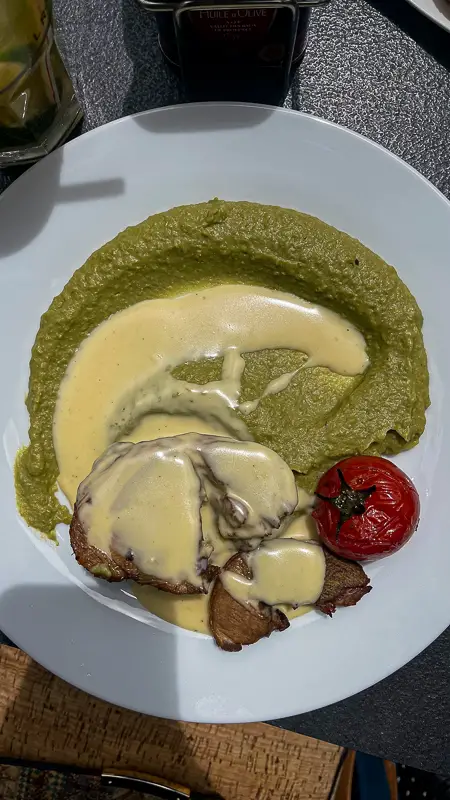 Café de l'Industrie
Good value, very nice staff, tasty food and cocktails. We enjoyed a couple really good meals here: slow cooked lamb with bean purée & aïoli, and bull meat served with red Camargue rice. Both were part of their "dish of the day" and not from the normal menu. They use very fresh products sourced locally; they really aced these classic dishes!
L'Estagnol
L'Estagnol's lunch menu was the best value we found in Saint Rémy at 17 euros. I had their beef tataki as the main dish and tried some of their tapas, which were excellent.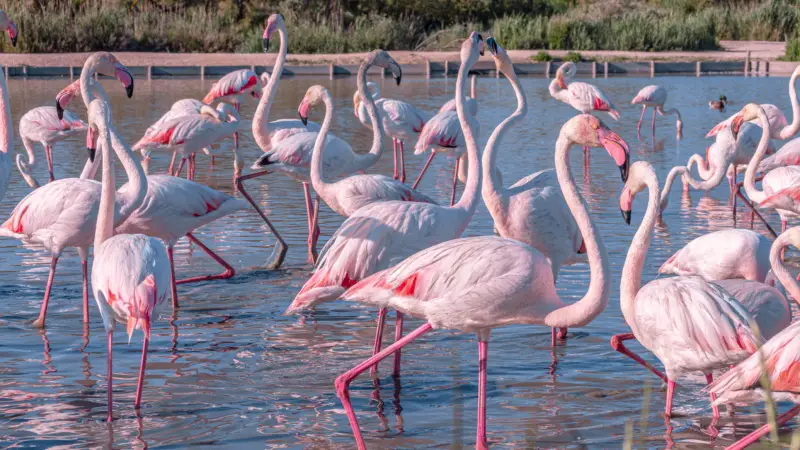 Activities to do in Camargue
No trip to Arles is complete without a visit to Camargue! This region is known for their salt, black and red rice, pink flamingoes, bulls, and horses.
If you'll be in Arles or the Alpilles region, I recommend spending at least one day in Camargue to see the highlights. If you can spare the time like I did, then consider spending 2-3 days in Camargue.
My top 2 recommendations for things to do in Camargue in one day are to see the pink flamingoes and other wildlife at the Ornithological Park of Pont de Gau and visit the salt lakes in Aigues-Mortes. If you want more information, check out my recommendations for things to do in Camargue.
Day Trip to Nîmes
If you're not too exhausted, consider a day trip to Nîmes and Pont du Gard. Like Arles, Nîmes was an important place for the Roman Empire in the south of France. Not only will you find another amphitheater, but there's also a Roman temple called Maison Carrée, the Temple of Diana, and the ancient Magne Tower.
From Nîmes, you can also drive 30-40 minutes to reach Pont du Gard. The Pont du Gard is an ancient aqueduct bridge, apparently built in the first century. This bridge is old and that's what makes this place so impressive.
---
I hope you found this article helpful for planning your visit to Arles. Any questions? Feel free to reach out.
Bisous.